Bring Web3 universe to your Discord server
Smooth onboarding, automated moderation, crypto ticker, NFT rarity ranking, and much more.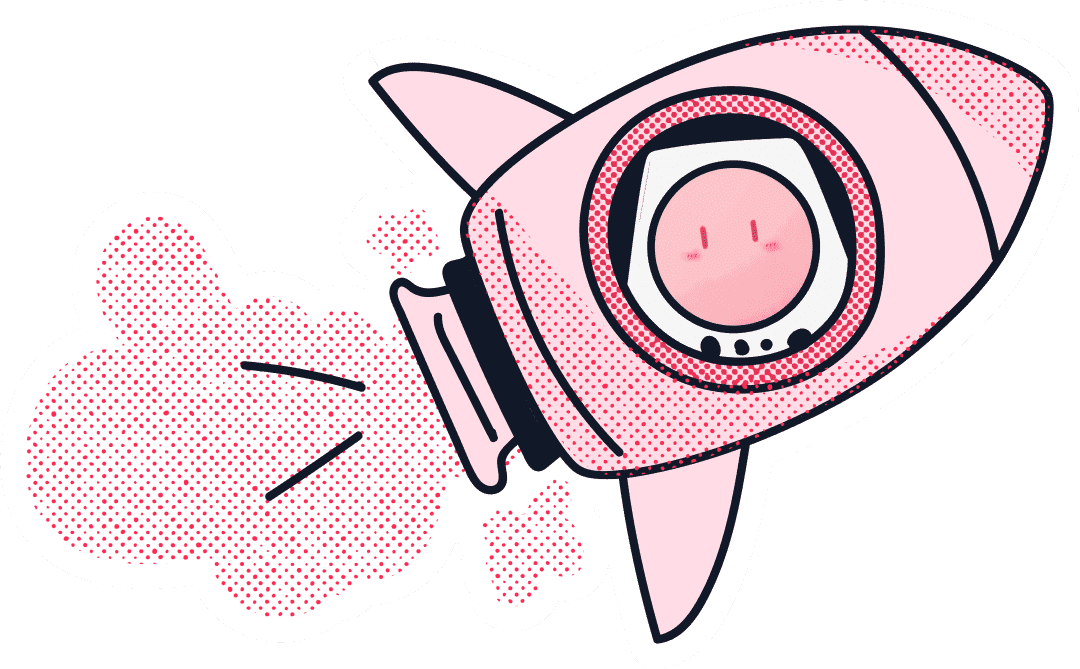 Server management made easy
Set and forget. Mochi does it all for you, automatically
Learn more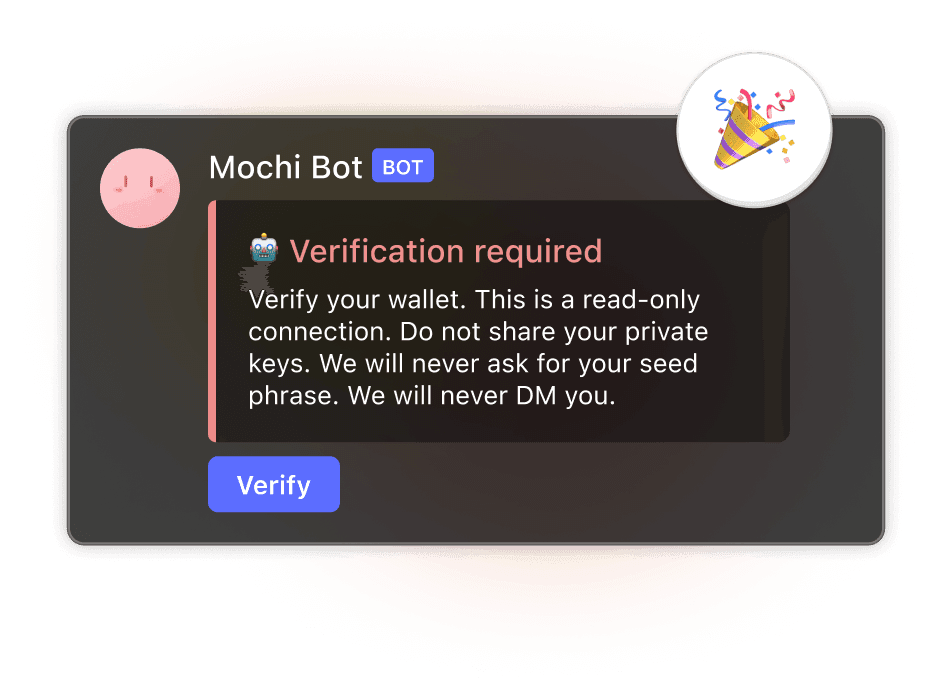 Holder Verification
Manage access to holder-exclusive private channels,
multiple collections at once.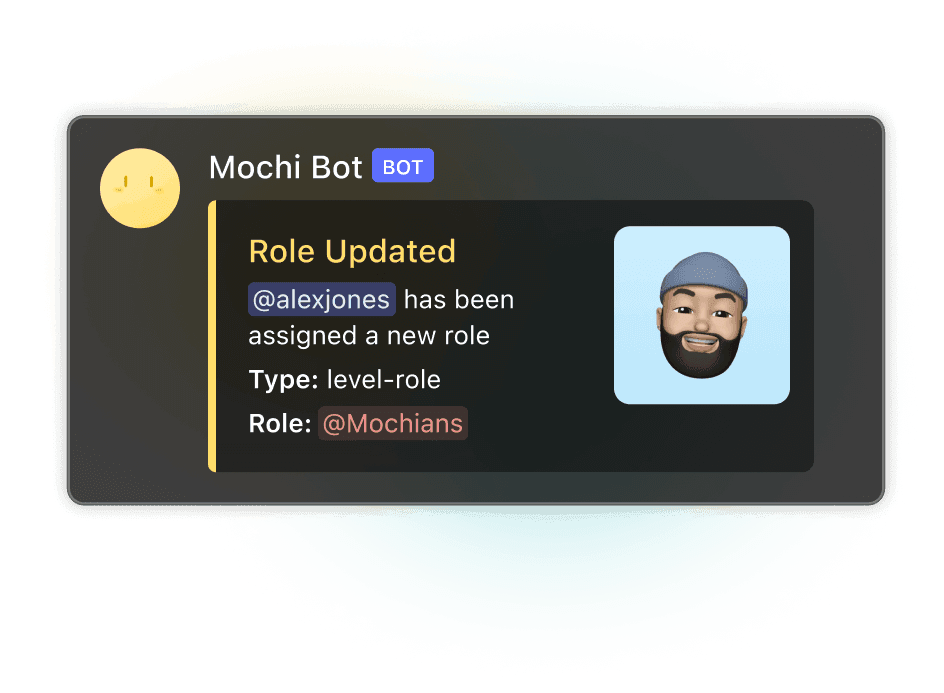 Automatic Role Grant
Lets users add & remove roles from themselves by
simply reacting to a message.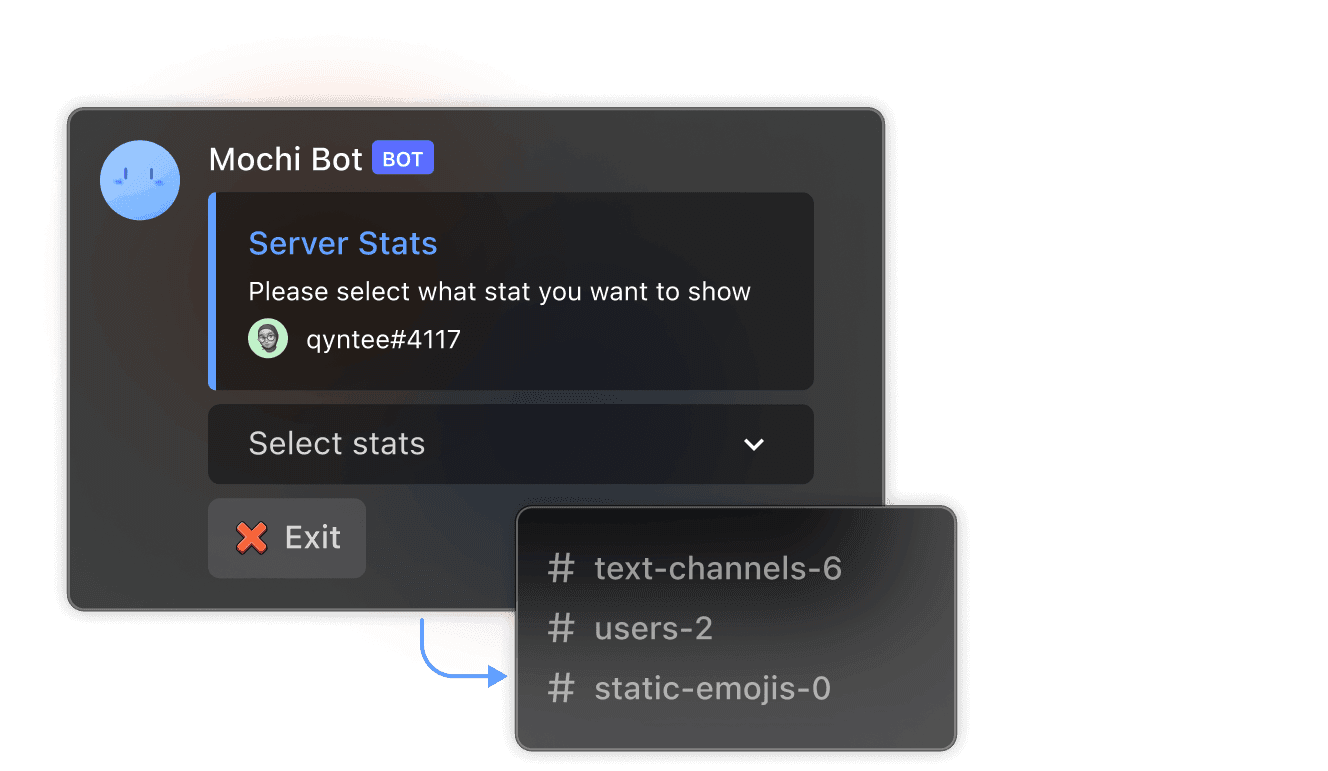 Detailed Server Insights
The lastest server stats bot you need to make the right
decisions.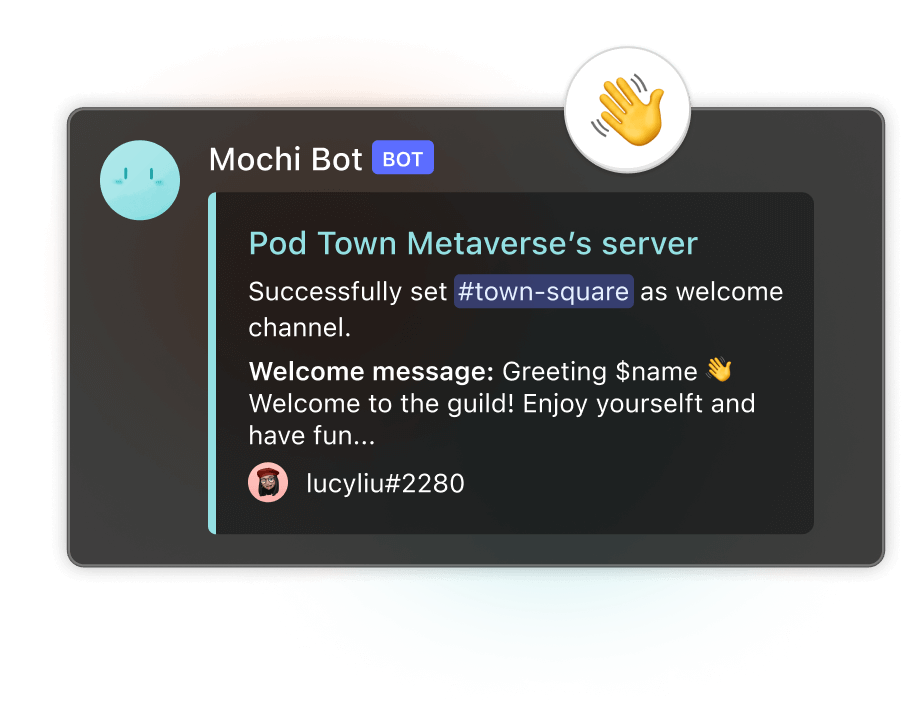 Smooth Onboarding
Experience
Give your new members a heartwarming welcome
with our ready-to-use and fully customizable designs.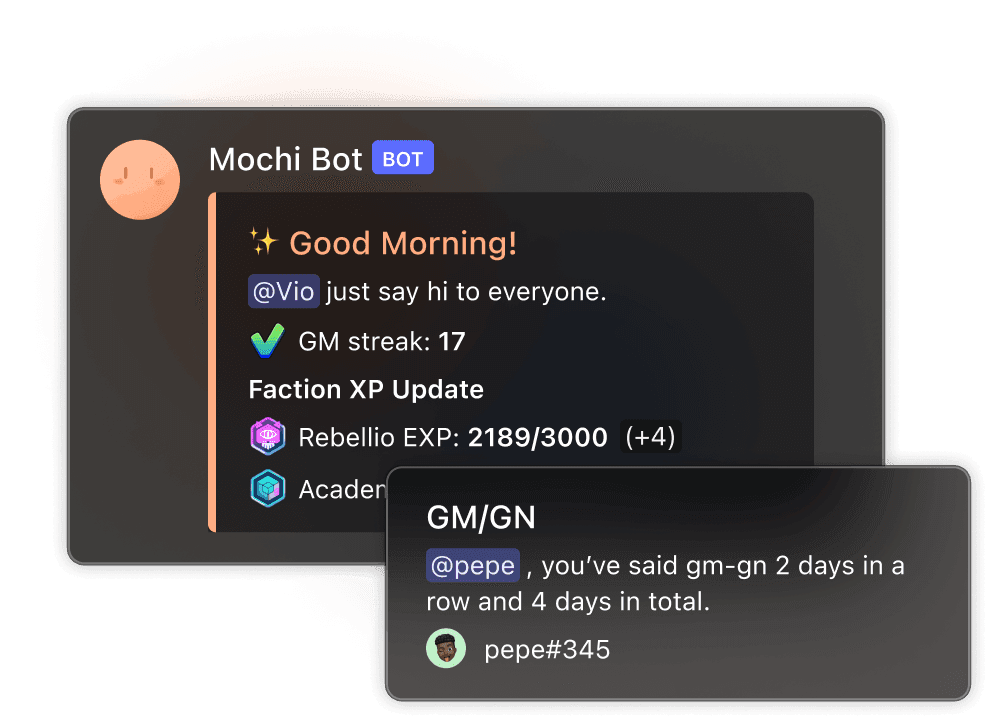 Facilitate Engagement
Quick & easy to setup dedicated channels for fun &
engaging activities such as GM.
Crypto Utilities
Access all thing crypto without having to leave Discord
Learn more


Crypto ticker
Track real-time price of more than 9,000 tokens supported


Watchlist
Save a list of favorite tokens and pairs for a quick update


Tip bot
Send and receive any amount of crypto, directly on Discord


Airdrop
Airdrops, money rains and other community-engaging activities
NFT + Discord = WAGMI
A full set of tools for minters, traders, and collection owners
Learn more
Rarity ranking tool
Instant rarity checker from a huge database, while
indexing new collections is quick and easy.
Track NFT Sales
Quick catch up on market movement and you might
see some steals in there.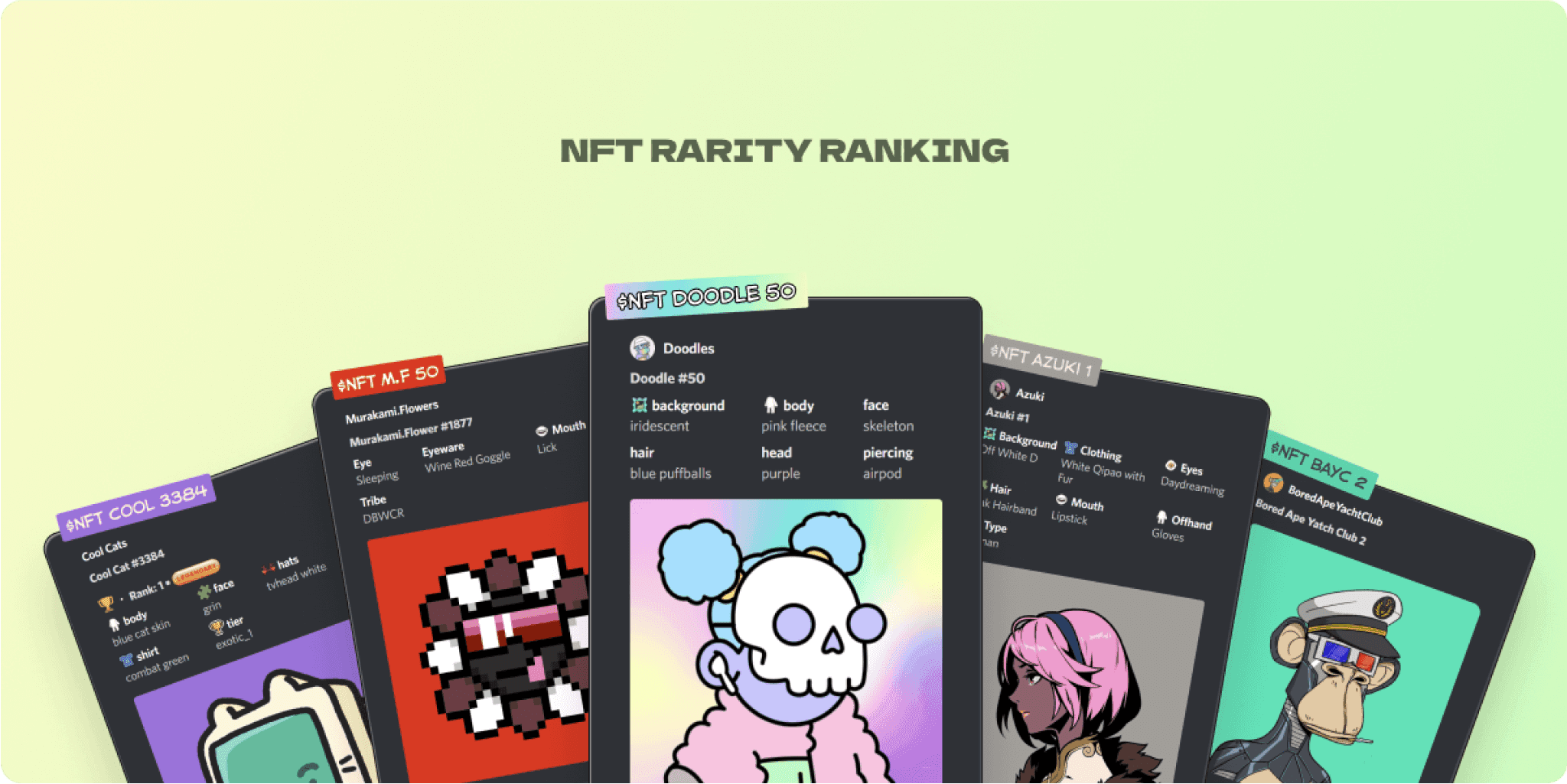 Social
Engage with your community and honor members.
Learn more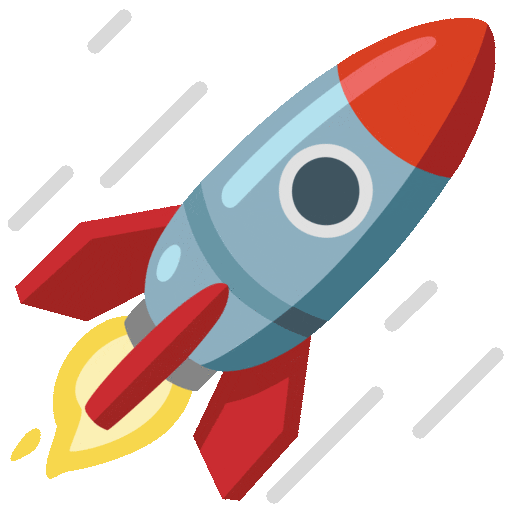 Beyond Discord
Let users connect other social
profiles and flex their
personality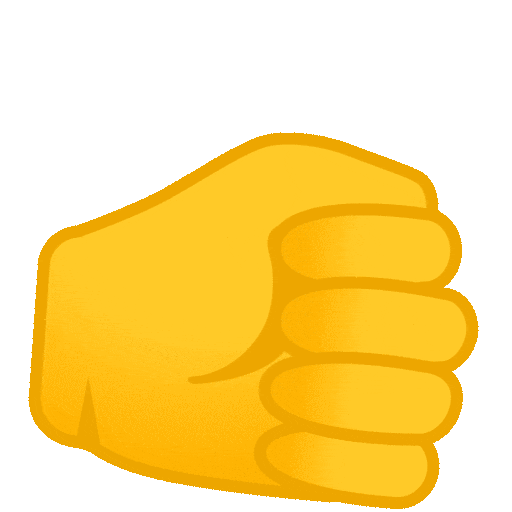 Starboard
Honor and share well-rated
content

Leaderboard
Let your community know
who's the best